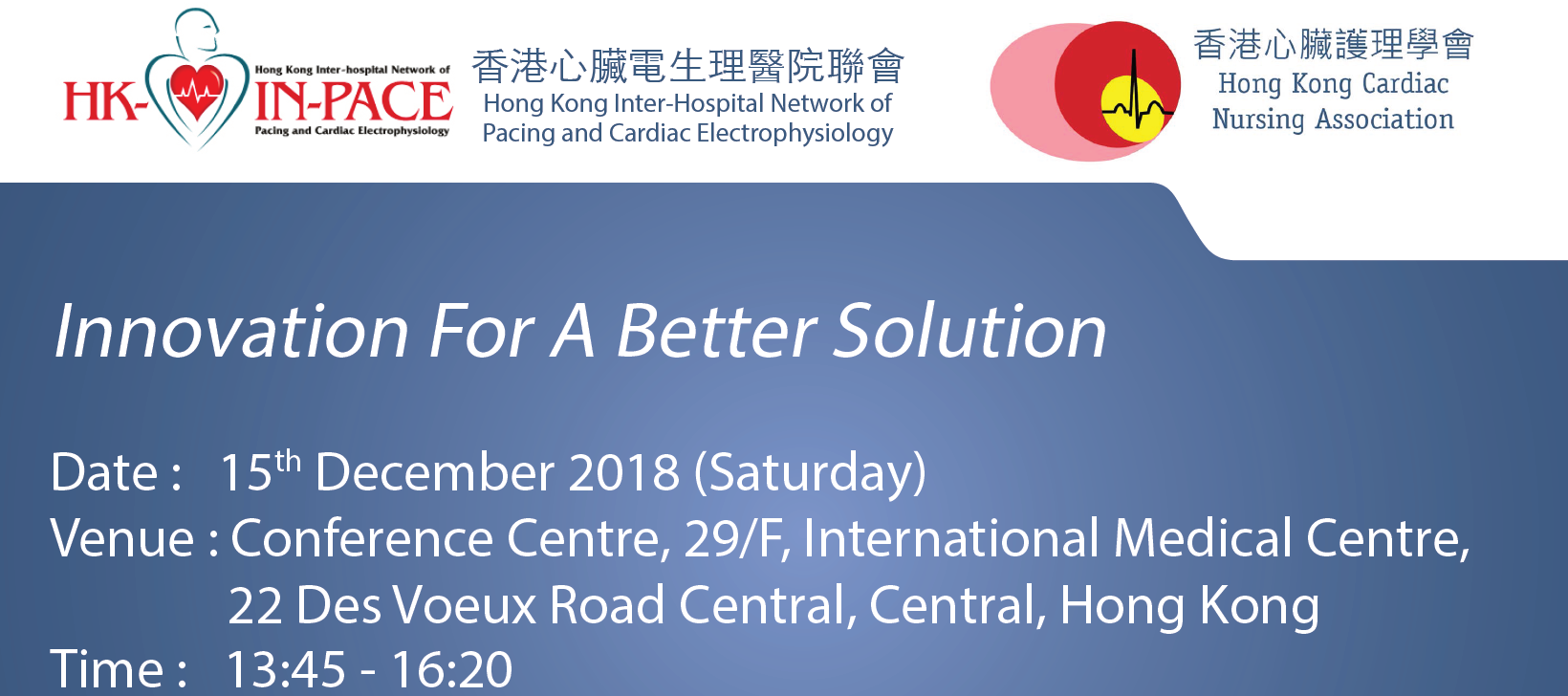 Dear Members,
The "Innovation to Better Solution" symposium organized by HKINPACE will be held on 15th December 2018.  As one of the supporting organization of the sympoisum, we are pleased to offer 20 free registration to our members.
The detail of the conference is attached as below, please register online through our website for free registration (In first come frist serve basis).
Thank you for your attention.
Regards,
Hong Kong Cardiac Nursing Association Ltd.