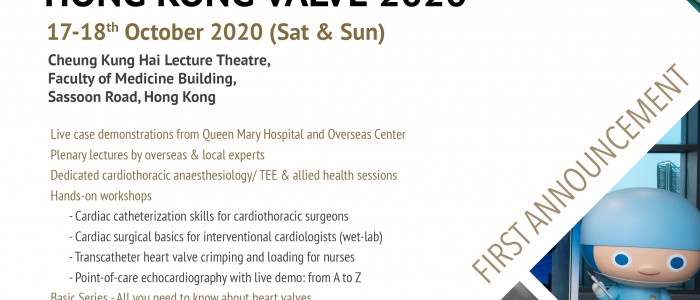 Dear Members,
We are please to announce that The Hong Kong Valve 2020, organized by the Division of Cardiology, The University of Hong Kong, will be held on 17-18th October 2020.  As one of the supporting organization, free registration would be offered to our members.  For free registration, please login to our website at www.hkcna.org
Thank you for your attention.
Regards,
Hong Kong Cardiac Nursing Association Ltd.