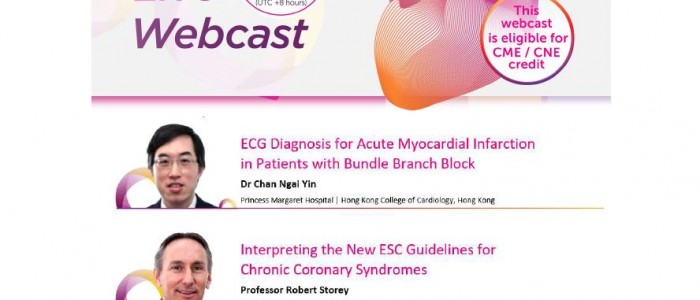 Dear Members,
  We are please to announce that ACS in Action is going to launch a Live Webcast on 17th August 2020 at 1930 to 2015, the topics will be:
1. ECG Diagnosis of Acute Myocardial Infarction in Patient with Bundle Branch Block
2. Interpreting the New ESC Guideline for Chronic Coronary Syndromes
  You may see the detail and make registration through the link below:
Thank you for your attention
Regards,
Hong Kong Cardiac Nursing Association Ltd.